First I wanted to say, I meant to post this sooner but I went to Arizona National for a public speaking contest. And we spend New Year's at my mom's cousin's house. Also it's now 2022! Not Gonna lie I'm not ready…so there was this thing that my mo saw and she shared it with us and we said Jumanji. Instead of happy new year and here's why.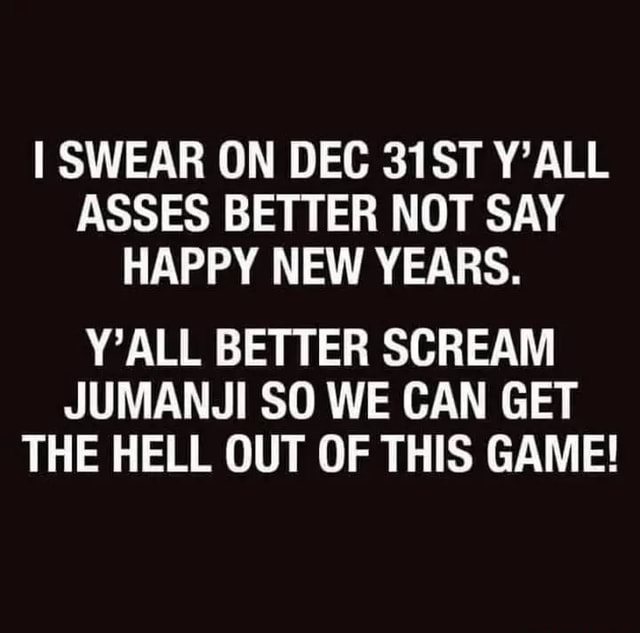 OH! One more thing before we get to my essay. This is my lat one, and I don't know when I'll be starting English 7.
Writing is important to me because I love to write. This Class has helped me write speeches that I use for Prepared Speaking contests. It helps me with the books I've started to write, and the short stories that I write that sometimes I post on my school blog.
Writing is important to my family because without writers we wouldn't have all of the good books we share with each other and read together. Writing helps with the essays I'll have in the future. Overall writing in is super important to me and my family. 
Also I saw this and had to post it cause it was funny